As you get older you will notice that you are not as fit as you were before. You may find that simple tasks now become a lot harder and take much longer to complete. At Whickham Villa, we encourage our elderly residents to do as much exercise as possible. This is because we believe that exercise is important for people of all ages. At our Whickham Villa, we have a gym which is fully equipped with every machine that you can think of to help you keep fit and stay in shape. Our gym is opened for anyone to use from residents to those living in the area. We offer these facilities as we understand that everyone should be able to have access to exercise equipment to ensure they can live healthily. Some of the reasons why it is important for elderly people to exercise are as followed:
Improve Mood
Prevents falls and injuries
Decrease the Risk of Illnesses
Elderly People Improve Their Mood with Exercise
When you get older you may get bored more easily as you can't go out and do the same amount of activities as you used to. Most elderly people like to go out and walk around the shops in order to get some company through the day. However, with exercise, it gives them something to do as well as keep fit. This means that they can keep active through the day either going out or staying at home. Exercise, according to a recent study proves that it can boost elderly people's moods from being bored to happier as they have got something to do.
How Exercising Prevents Falls and Injuries
Many elderly people believe that exercise would do more bad than it would good. This is because as you get older, your bones and muscles become more prone to breaks and injuries. Although you may harm yourself by exercising by pulling a muscle or lifting something that is heavy exercise helps you to keep your bones strong and can improve your speed and movement which means that you can avoid hurting yourself as badly if you were to fall.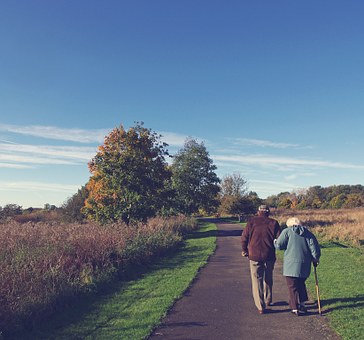 Decreasing Risk of Illness
When you exercise and keep fit you are able to stimulate your muscles and keep your brain more active. As a result, you can decrease your chances of developing life-threatening diseases such as heart disease, obesity, diabetes and Alzheimer's and many more medical conditions. When exercising, you can also build up a stronger immune system and help your digestive system running properly.